WARD'S, The Travel Company Ltd.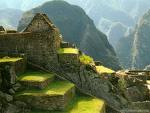 10117 157 Street
Edmonton, AB, T5P 2T9
780-483-2573
888-483-2573
dennis@wardstravel.com

Airline Tickets - All Inclusive Packages - Cruises - Tours - Travel Insurance - Weddings & Honeymoons
Groups & Incentives - Sporting Event Packages - Rail Passes - Villas - Gift Certificates & Registry
Hotels - Car Rentals - Charter Packages - In Destination Specialists -Adventure Travel - Culinary Travel
Vacation & Corporate Travel Professionals

Passports, Visas, & Canadian Travel Advisories
Currency & Language Converters
Edmonton International Airport - Check Departure & Arrival times as well as any other information about the Edmonton Airport.
Flight Status - Check your flight status before you go.
National Hurricane Center - Information on Hurricanes & Tropical Storms.
Weather - Check current weather reports all over the world.
Seat Guru - Get the best seat
Baggage Fees - Take the quesswork out of baggage fees.
Language Converter - Translate text into different languages.
Currency Converter - Perform currency and foreign exchange calculations using live rates.
Other Useful Links

VIEW TRIP - in most cases your reservations are available 24/7 at
www. viewtrip.com
WARD'S The Travel Company Ltd. 780-483-2573 or 888-483-2573 or dennis@wardstravel.com
 <script type="text/javascript">
  var _gaq = _gaq || [];
  _gaq.push(['_setAccount', 'UA-35851826-1']);
  _gaq.push(['_trackPageview']);
  (function() {
    var ga = document.createElement('script'); ga.type = 'text/javascript'; ga.async = true;
    ga.src = ('https:' == document.location.protocol ? 'https://ssl' : 'http://www') + '.google-analytics.com/ga.js';
    var s = document.getElementsByTagName('script')[0]; s.parentNode.insertBefore(ga, s);
  })();
</script>
Double-click to edit text, or drag to move.
Double-click to edit text, or drag to move.
Double-click to edit text, or drag to move.
Double-click to edit text, or drag to move.
Passport Canada - Information on obtaining and travelling with a Canadian Passport.
Travelling With Children - Children travelling abroad must have a valid passport and may also require supporting documentation. Do you have what you need?
Canadian Air Transport Security Authority - PACK SMART Double check what you intend to pack before leaving for the airport.

Voyage Canada - Information for Canadians travelling abroad.
Traveller's Health - Health Canada's guide for diseases warnings, immunization, and tips for staying healthy on your trip.
Health Canada - Health Canada's government website
Embassies & Consulates Abroad - Directory & Search of every Nations Embassies & Consulates