WARD'S, The Travel Company Ltd.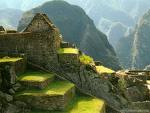 10117 157 Street
Edmonton, AB, T5P 2T9
780-483-2573
888-483-2573
dennis@wardstravel.com

Airline Tickets - All Inclusive Packages - Cruises - Tours - Travel Insurance - Weddings & Honeymoons
Groups & Incentives - Sporting Event Packages - Rail Passes - Villas - Gift Certificates & Registry
Hotels - Car Rentals - Charter Packages - In Destination Specialists -Adventure Travel - Culinary Travel
Vacation & Corporate Travel Professionals

GIFT OF TRAVEL
We have certificates available in any amount to any destination.
Anniversaries, Christmas, Congratulations, Retirements, Birthdays, Graduation, Wedding or just to say I Love You or Miss You, are a few occasions when you might consider giving the gift of travel to that very special person.
Whether your intention is to purchase a airline ticket, package holiday, coach tour, cruise or simply contribute toward future travel arrangements, let us provide you with the Gift of Travel.
GIFT REGISTRY
Let friends and relatives help fund your travel plans.
WARD'S The Travel Company Ltd. 780-483-2573 or 888- 483-2573 or info@wardstravel.com
 <script type="text/javascript">
  var _gaq = _gaq || [];
  _gaq.push(['_setAccount', 'UA-35851826-1']);
  _gaq.push(['_trackPageview']);
  (function() {
    var ga = document.createElement('script'); ga.type = 'text/javascript'; ga.async = true;
    ga.src = ('https:' == document.location.protocol ? 'https://ssl' : 'http://www') + '.google-analytics.com/ga.js';
    var s = document.getElementsByTagName('script')[0]; s.parentNode.insertBefore(ga, s);
  })();
</script>